Fort Smith Airshow
The bi-annual Fort Smith Airshow was this last weekend and
was tons of fun. Jennifer and I got there late but I got to see what I wanted to.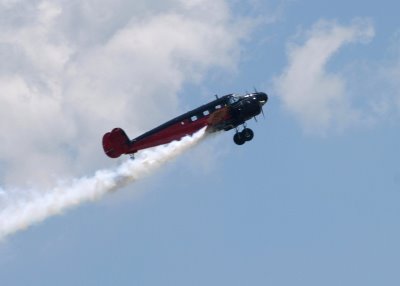 Matt Younkin performed in the Beech 18. An act that his late father Bobby Younkin pioneered. Matt performed it with all the grace that his dad did.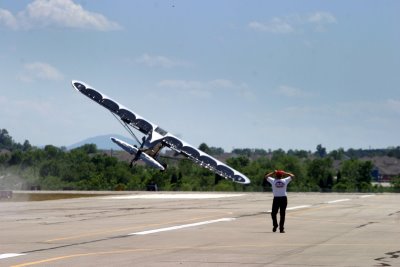 Kyle Franklin also following in his Dad, Jimmy's footsteps stole Matt's Super cub and performed the Drunken Cub routine. Outrageously funny with incredible low level stunts that make your heart stop.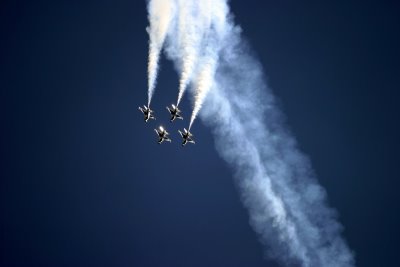 Rounding out the afternoon were the world famous Thunderbirds with as thrilling and inspiring a routine as ever. Whoever picks their music and mixes it to the act is really good! I am particularly proud of this photo. make sure and click the photos to see them enlarged. This one makes a great wallpaper.
It was a wonderful day with perfect temperatures and just the right amount of clouds for a great airshow backdrop. Hope to see you at the next one!